Goryo Daisuke is still unsure about which club to join. When he meets the three girl members of
Mysterious Research Club while looking for the school's warehouse, he gets hypnotized to sign
the registration form. Suzu who is obsessed with scary curses, Chiaki who only relies on her
monstrous strength to perform dangerous magic tricks, and Kotone who can control people by hypnosis.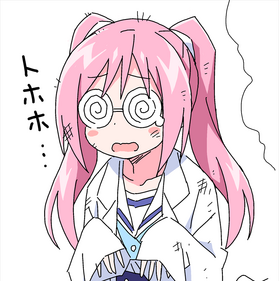 Atsumare! Fushigi Kenkyuu-bu (あつまれ!ふしぎ研究部) is a Japanese manga series
written by Anbe Masahiro. The first volume was released and began serialization in Shuukan Shounen Champion by Akita
Shoten. since Sep 29, 2016 and the manga series is still in progress. There are about total of three volumes released.
Official Volumes

---

Volume 1 • Volume 2 • Volume 3
Official Volumes

---

Volume 4 • Volume 5 • Volume 6
Official Sites

---

pixiv • MAL • Blog
Want to affiliate with us?
If you would like to become an affiliated site, please contact an administrator.

Which character is your favorite?