Information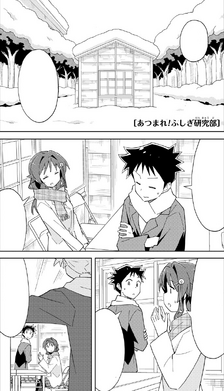 Atsumare! Fushigi Kenkyuubu () is a Japanese manga series by unknown. It began serialiaztion since unknown and the manga series is still in progress.

Atsumare! Fushigi Kenkyuubu is another work from Anbe Masahiro, the author of the famous manga series "Shinryaku! Ika Musume". The current raw chapter of Atsumare! Fushigi Kenkyuubu is chapter 64.

Goryo Daisuke is still unsure about which club to join. When he meets the three girl members of Mysterious Research Club while looking for the school's warehouse, he gets hypnotized to sign the registration form.

Suzu who is obsessed with scary curses, Chiaki who only relies on her monstrous strength to perform dangerous magic tricks, and Kotone who can control people by hypnosis... Now, Daisuke's comical, yet chaotic life as the club's guinea pig to conduct mysterious research begins!
Poll
Which character is your favorite?
Featured Character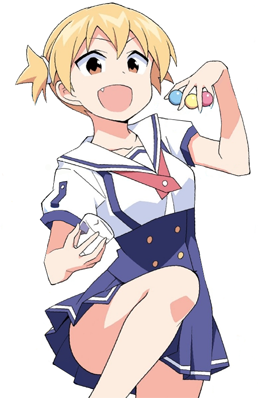 Chiaki
Chiaki (チアキ) is one of the main characters in Atsumare! Fushigi Kenkyuubu. She is a student and a member of the mystery research club.
Ad blocker interference detected!
Wikia is a free-to-use site that makes money from advertising. We have a modified experience for viewers using ad blockers

Wikia is not accessible if you've made further modifications. Remove the custom ad blocker rule(s) and the page will load as expected.